Simple, modern and easy TV with all the channels, from LOCAL to International and everything in between. No cable boxes because MontanaSky TV runs on ROKU devices combining streaming technology with good old fashion television ( but seriously updated)! You can buy a ROKU (the model we tested and recommend) from us or bring your own and connect up to 5 ROKUs to 5 smart tvs for one low price. You only need at least a 10MBs connection per ROKU.
Not available on LonePine, BigMtn and Desert Mtn Sky Connect tower areas and most DSL connections under 10Mbps.
What channels are there?
Tap to download PDF with prices.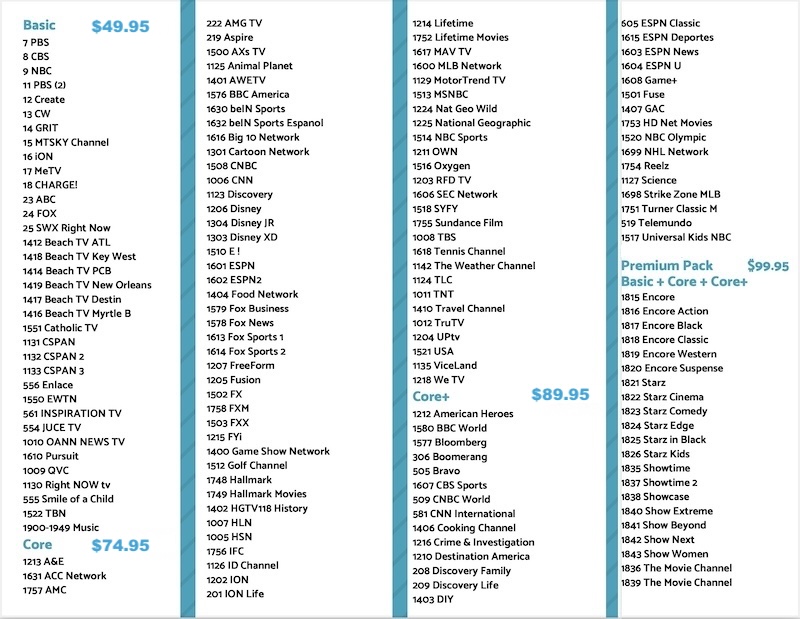 Contact us for a demo or to order!
You can add MontanaSky TV to many higher bandwidth internet packages for as little as $39.95! If you are a MontanaSky internet customer, you have access to MOntanaSky IPTV and you'll save money. Not available yet on the Sky Connect towers on Lone Pine, Desert, and Big Mountain... sorry about that.

One time Set up fee of $50 for installation or save the money and do it yourself. 30 day trial with money back guarantee excluding the ROKU, and then a 12 month committment after the trial period.